Looking For White Oak Flooring, Red Oak Flooring, Hickory Flooring, Or Even Custom Flooring? Michigan Plank Flooring Has The Highest Quality Hardwood Flooring Made In The USA, Here's Why…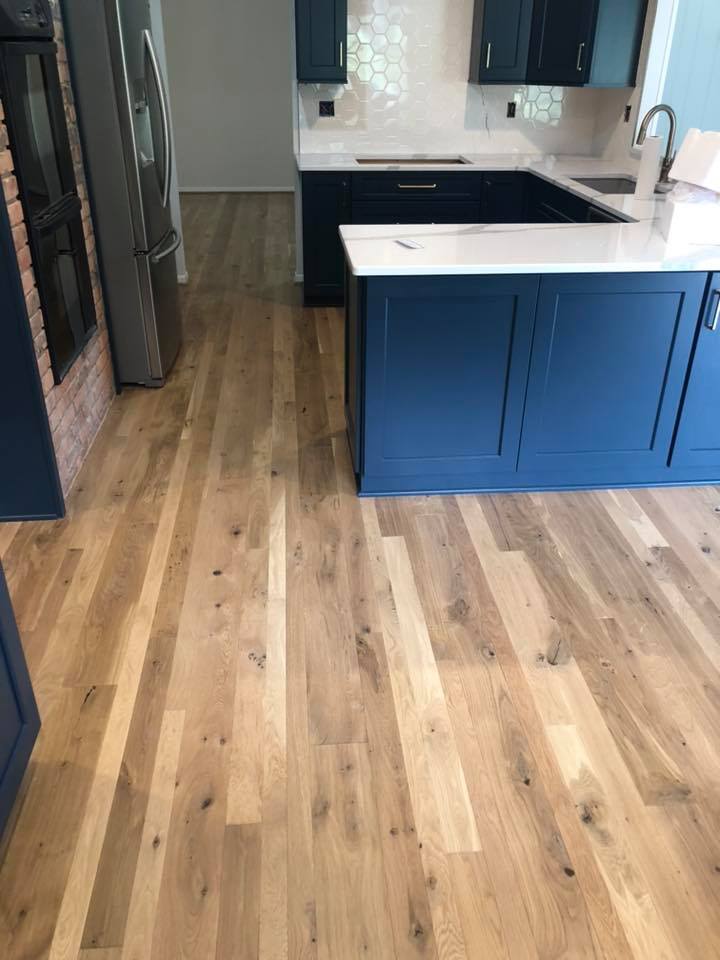 So you're in the market for some wide plank flooring? Whether you're looking for natural white oak flooring, red oak wood flooring, whatever type of wide plank flooring you're looking for, Michigan Plank Flooring has it!
We're super glad you found us and are very excited to assist you in finding that beautiful wood flooring you've been searching for.
Now let us just fill you in real quick on why our hardwood flooring made in the USA is your absolute best choice to fit perfectly into your space…
1. Customers Are #1 Priority At Michigan Plank Flooring
The reason that our wide plank wood flooring Michigan company exists is because of our customers and why everything that we do revolves around ensuring each and every one of our customers absolutely adores their brand new Michigan made wide plank flooring.
We go above and beyond in delivering top notch customer service from answering all of your flooring inquiries/questions, to ensuring we carry a wide range of wood flooring so that you can easily find the best type of flooring for your space,  we even offer custom flooring and much more (which leads us to our next point)…..
2. Huge Selection of Wide Plank Wood Flooring Michigan Made For You To Find The Perfect Flooring For Your Space (From Hickory Wood Floors To Red Oak Wood Floors, White Oak Floors & So Much More)…
Every customer has a different idea in mind for their perfect wood floor to blend right into their space and we totally understand that.  Maybe you're looking for red oak flooring, or some white oak flooring, etc – whatever type of flooring you're looking for, we have a HUGE selection for you to find the perfect flooring for your space.
For instance, a customer named Bob comes to our site with a very specific idea of the type of wood flooring he's looking for.  He wants some natural hickory flooring that has a very classic look and feel to it and right away finds that the
hickory flooring saddle option is the exact floor he's been on the quest for.
Sue on the other hand is looking for a more rustic, natural, wood floor but isn't quite sure what she's looking for exactly.  This is where our Michigan Plank Flooring experts come in to help assist Sue with some possible options to choose from so that she finds the perfect wide plank flooring for her space.
So we'd give Sue a few options to choose from to direct her in the right direction, for instance, perhaps Sue would find the white oak flooring the brushed grain option a nice choice for her space.
Another possible option Sue may like could be the
white oak wood flooring brushed satin option (and of course these are just a couple options we'd throw out but of course have a lot more options to choose from that can be viewed here.
The point that we're trying to make here is that we know each and every customer's style and taste preference vary which is why we have a large assortment of hardwood flooring to choose from (we have something for everyone).
We even offer custom hardwood floors, so make sure to contact us if you don't know exactly what you're looking for and would like some help.  We want every customer to find that spectacular wood flooring that they absolutely adore.
3. Wood Flooring Composed Of Only The Highest Quality Materials By Hardworking, Detail Oriented, Experienced Craftsmen (All Michigan Plank Hardwood Flooring Is Made In The USA)
We know that you're investing your hard earned money into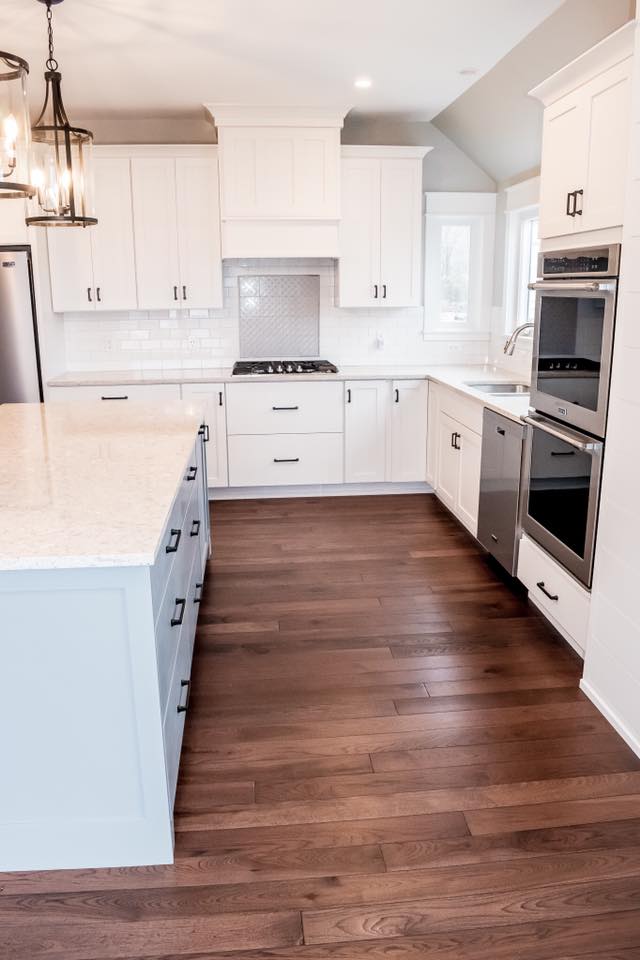 buying a top notch, high quality hardwood floor for your space and that it needs to last a long time.  That's where our expert craftsmanship and high quality standards come in.  Our white oak flooring, red oak flooring, hickory flooring and all of our flooring is made of only the finest, highest quality materials so that it lasts for many years to come.
The founder of Michigan Plank Flooring, Edmond Malaski, started the company in 2017 after spending 24 years studying with experts in the field, who led by example demonstrating that a hard work ethic and mentality leads to a top quality, superior product that lasts for a long, long time.
This is why Michigan Plank Flooring accepts nothing less than the best for each and every single one of our products.  Our main priority is to deliver a superior, high quality product that you'll have in your space for many years to come.
So there you have it, just a few short reasons why Michigan Plank Flooring is your number one choice to find that perfect white oak flooring, red oak flooring, hickory flooring, we could keep going but you get the point.
So go ahead and get started browsing our selection right now by clicking the button below:
Here's To You Finding That Perfect Wood Flooring For Your Space Today!