Top 5 Reasons Why Michigan Plank Flooring Is Your Top Choice To Find The Best High Quality Wide Plank Wood Flooring To Seamlessly Blend Into Your Space….
Welcome to Michigan Plank Wood Flooring! We are very excited to help you find that beautiful wide plank wood flooring you've been on the quest for to blend right into your space.
Now you may be thinking,
"Great, but what exactly makes your wood plank flooring the best and why should I choose you versus any other plank wood floor manufacturer?"
Great question!
Here's just five reasons why Michigan Plank Flooring is your absolute top choice for getting that perfect, durable, high quality and just utterly flawless wide plank wood flooring you've been on the quest for…
#1: Customers Are Top Priority At Michigan Plank Flooring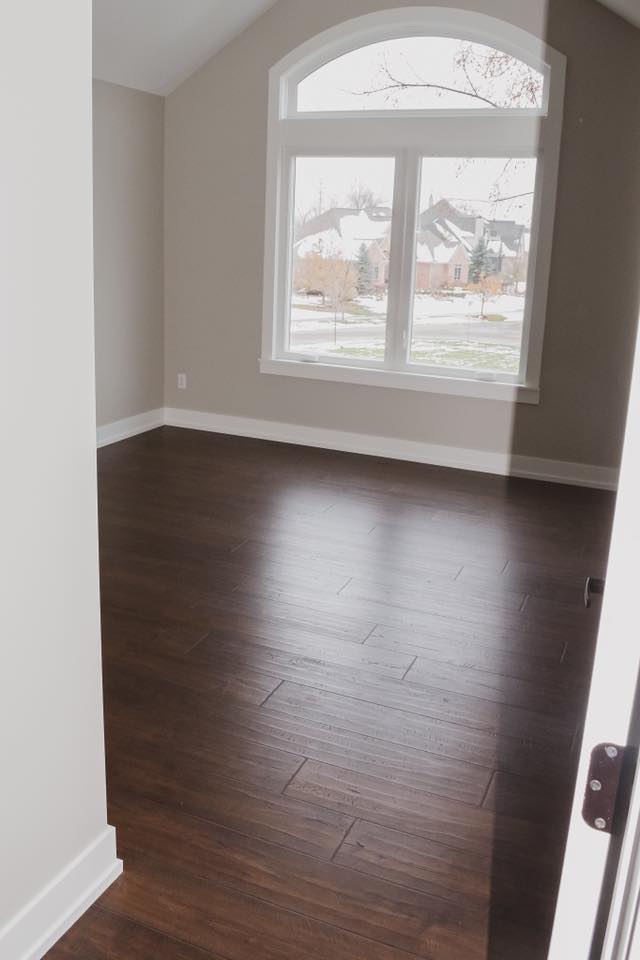 At Michigan Plank Flooring we make it our mission to put our customers first. Customer satisfaction is a must and the reason that everything we do revolves around ensuring our customers leave happy from answering any questions, to helping find the right type of wood for the space, style/taste preference, budget, to answering hardwood plank flooring care/cleaning questions and so much more.
Our top priority is our customers and why we make it an absolute must to go above and beyond ensuring each and every customer gets the care and time they need.
We want you to feel appreciated, heard, and more than satisfied with your Michigan wood plank flooring. Without our customers we wouldn't be here and that's why everything we do is for you.
We understand it can be a lot to choose from, that's why we are here to help you in every way we can. From presenting our wide plank engineered hardwood floor options and benefits on our site, to having a wide selection of wide plank hickory flooring, oak plank flooring, walnut plank flooring, etc. for you to choose from, to having the most cost efficient prices, the list goes on.
Everything we do is for you to have the best wide plank engineered wood flooring that you and your loved ones will cherish for years to come.
The founder of Michigan Plank Flooring, Edmond J Malaski, started the company in 2017 after working in the wide plank wood flooring industry for over 24 years! Edmond had the chance to study with old-school craftsmen, where he developed a solid, old school, hard work ethic and deep understanding and knowledge of the construction that goes into making spectacular wide plank hardwood flooring.
Edmond has since been able to use all of his experience, knowledge and craftsmanship to fulfill and live his lifelong dream of delivering the best product possible. Edmond's simple motto: "People work hard for their money and should get what they pay for." Pretty simple, right?
#2: Large Wide Plank Flooring Selection To Choose From So You Find The One Right For YOUR Space…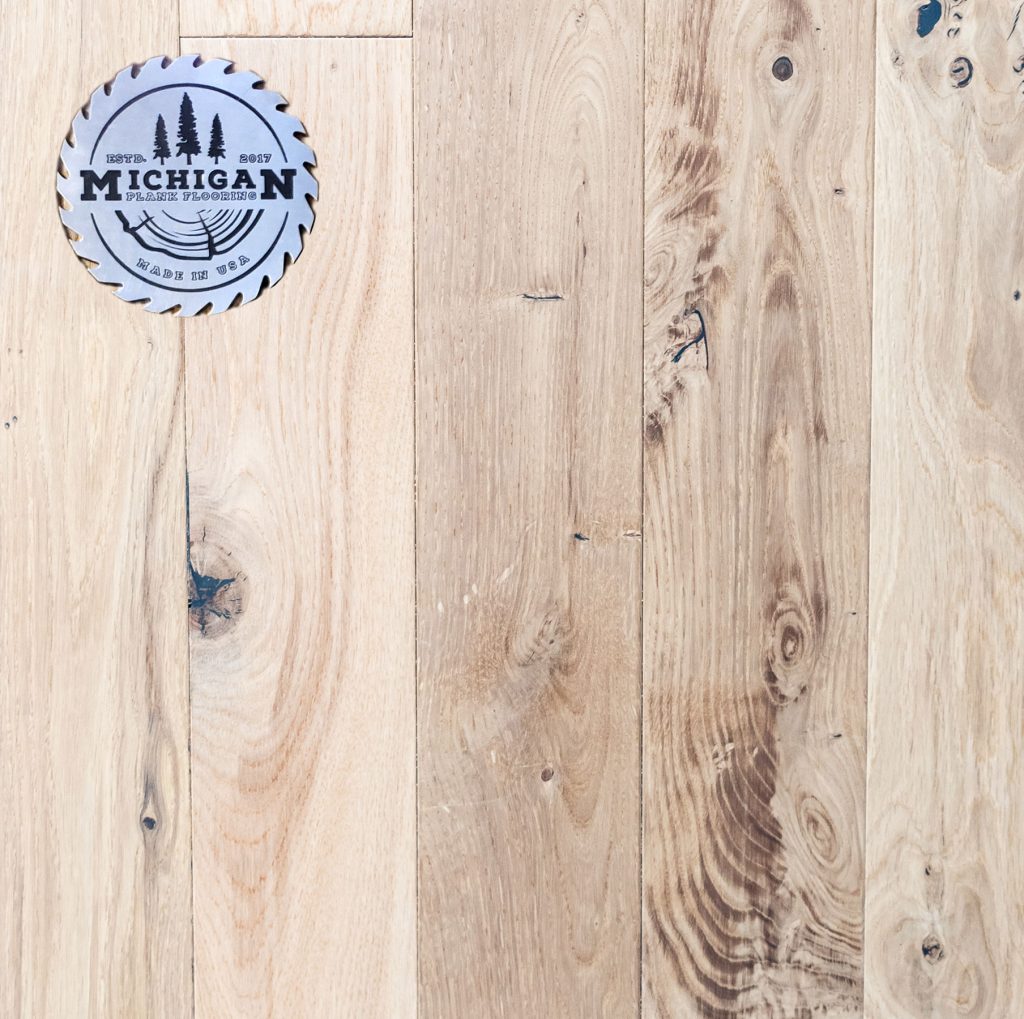 At Michigan Plank Flooring, we make sure to have a huge selection of engineered hardwood plank flooring for you to choose from so that you find the right one for your space. Maybe you're going for more of a natural, rustic look, be sure to check out the white oak plank flooring nature character option (pictured on the right) or maybe the white plank flooring oak wire brushed character option could be a good fit for you.
Or perhaps you're going for a more reserved, well, put together, polished look, be sure to check out the white oak bourbon option (and these are of course just a couple we're throwing out here but make sure you check out the full gallery of our wide plank wood flooring here).
At Michigan Plank Flooring, we offer specialty products that you'll rarely see from other wood floor manufacturers.
We use all of our industry contacts as well as other resources to find very unique products like Windblown Maple, Reclaimed Oak, and Thermo Ash. Make sure you check out the specialty collection here – https://michiganplankflooring.com/product-category/specialty-collection/.
#3: High Quality Wide Plank Wood Flooring (Composed Of All The Finest Materials) To Ensure Your Floor's Longevity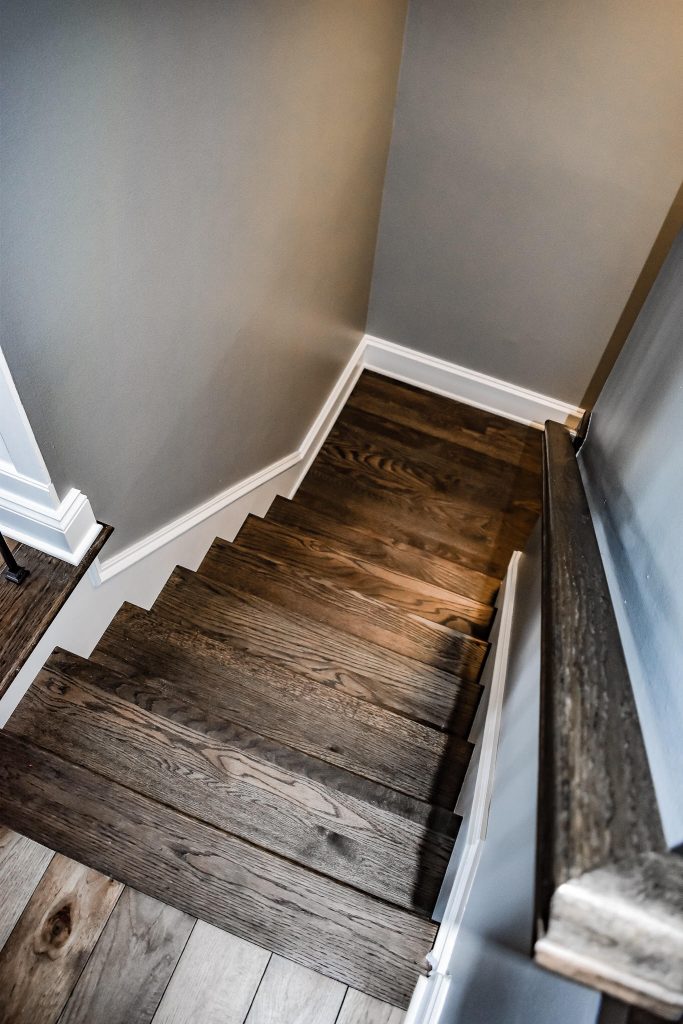 Don't you just hate cheap stuff that you spent way too much money on for it to only just tarnish overnight, leaving you feeling high and dry and pissed off. We know the feeling and you won't ever have to worry about that with our premium wide plank oak flooring, hickory flooring and all of our wide plank flooring.
You'll be pleased to know that all of our wood flooring is composed of only the most, premium, high quality materials so that your floor lasts a long time.
Our entire culture at Michigan Plank Flooring is built around commitment to making high-quality products and we aren't just saying that to say it. Our clear commitment in all of our manufacturing and procedure processes far exceeds industry standards.
Both consumers and installers appreciate our high quality products that are engineered to be easily installed while looking great. At Michigan Plank Flooring, we build high quality products to last a lifetime.
#4: We Offer Custom Hardwood Engineered Flooring Options
Michigan Plank Flooring has one mission: to make the best wood floors available. You can purchase wood floors just about anywhere. One of the great differences with our wood floor is, we can custom make your flooring to your exact specifications. Whether you want finished or unfinished, solid plank, random width or even engineered flooring, we can deliver exactly what you're looking for.
In addition, we are happy to work with designers and architects or whoever we need to in order to ensure you get that high quality, absolutely breathtaking wide plank flooring to fit seamlessly into your space..
#5: All Our Hardwood Engineered Flooring Is Made In USA
Finally, we support American manufacturing and lumber workers. Every piece of Michigan Plank Floor you purchase helps to secure jobs and strengthen the quality of American manufacturing.
We're super proud that all of our wood plank flooring and materials are made in the USA.
We could go on and on but hopefully you get the point that we are here to help you find the perfect wide plank flooring to take your environment to the next level.
So what are you waiting for? Go ahead browse our premium wide plank wood flooring selection by clicking the button below and order exactly what you need right from the site or if you have any questions just contact us and we'll get back to you right away.
Cheers to finding your perfect high quality long lasting wide plank wood flooring that you and your loved ones will absolutely love today!